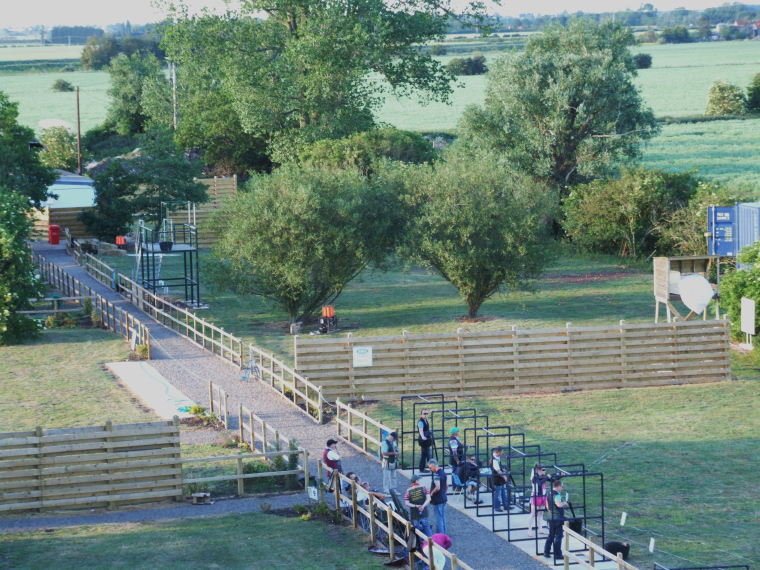 Article
Premier League 2019
The penultimate fixture in the 2019 Premier League series took place at Cambridge Gun Club on Saturday 27th July and no doubt the highlight of the shoot was Phil Gray's first 100 straight (after scoring 27 x 99 ex 100 on previous CPSA registered shoots) to take the High Gun honours so huge congratulations to him!
Team Southdown shooter Chris Childerhouse took the Runners Up honours with a fantastic 96 ex 100 just one ahead of third placed Jamie Harding on 95 ex 100 so very well done to these guys too.
The current individual leader in the series, Owls Lodge's Neil Lockton, scored 93 ex 100 to maintain his lead at the top of the table by just two points over Chris Childerhouse so this will be a very exciting finish to the series with these two hopefully battling it out at Sporting Targets on the 7th September and who knows the bonus point for shooting the final event could be crucial!
From a team perspective, Team Cambridge took full home advantage to secure the highest top ten total at the shoot with 938 ex 1000 ahead of Team Southdown's 929 ex 1000 to claw back another 9 points on Southdown's overall lead to just 28 points going into the final.
So we look forward to seeing you at the final at Sporting Targets on the 7th September and don't forget to contact the ground on 01234 708893 to book into a squad to shoot the registered Sporting and the registered Sportrap if you wish which is also running at the event.
In the meantime, to see the scores so far please click here
Please remember that there is a bonus point available to all shooters who attend the final fixture at Sporting Targets on the 7th September.
Please note the new classification period started on the 1st June 2019 so anyone who has changed class will have the handicap for that class applied for the remainder of the series.
Team registrations have now closed.