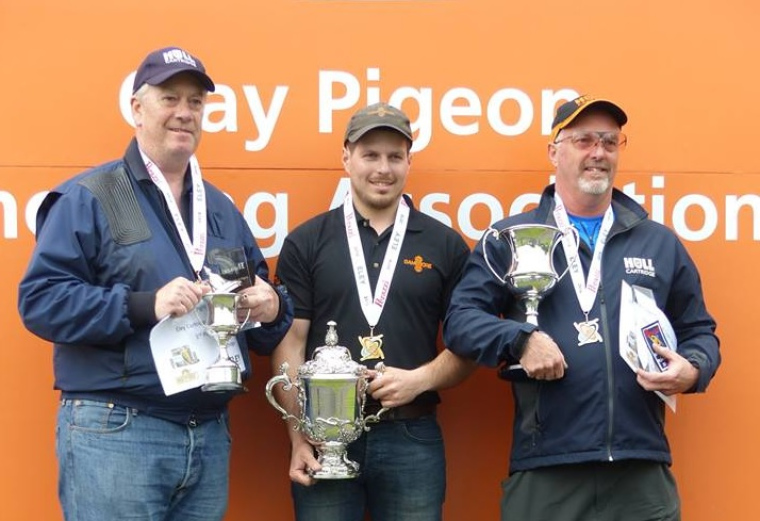 Article
Daniel Price Shoots Perfect Score to Win English Open DTL
Agricultural contractor and AA class shooter Daniel Price from Hertfordshire, came out on top at the English Open DTL held at Bywell Shooting Ground on Sunday 17 June. Daniel was the only shooter to finish the English Open on an incredible score of 100/300, his second ever perfect score.
Daniel who has only been shooting DTL for two years, not only lifted the trophy for the English Open high gun but also high gun over the two and three days of the DTL weekend, which included the Eley Hawk Sponsored DTL and Dougall Memorial.
After shooting off for runner up, third place and first in AA class, Shane Smith was awarded runner up, followed by Ian Patterson in third place and after going to sudden death, Curtis Woolley secured first in AA class, each finishing with a score of 100/299, one point behind the leader.
Congratulations to all the class and category winners; Paul Meakin first in A class, Robert Simpson first in B class, Diana Barnett first in C class, Caroline Stanbrook first in ladies, Richard Tinson first in juniors, Izzy Thurnell first in colts, Tony Dore first in veterans, Mark Delf first in disabled standing and Rhys Lewis first in disabled sitting.
In the specialist categories, Enoch and Timothy McCauley took home the trophy for top parent and child, Shane Smith placed first in the grandparents' category, brothers Paul and Michael Turner reclaimed the Womble trophy and '4 Beauties n Beast', made up of Curtis Woolley, Paul Chaplow, Matthew Sheldrake, Izzy Thurnell and Ian Patterson won the trophy for top five-man team.
We hope you all have enjoyed the English Open DTL, please visit our Facebook, Twitter and Instagram pages for more highlights from the event.
To view the results from the English Open DTL, click here.