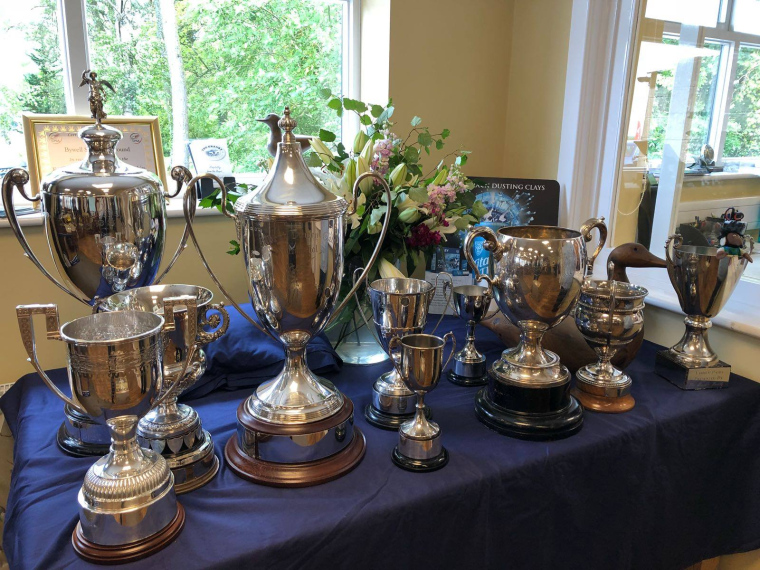 Article
Austin Coxhead Claims Eley Hawk Sponsored DTL Title
The winner of the Eley Hawk Sponsored DTL at Bywell Shooting Ground, in Northumberland on Friday 15 June was no new boy on the block. Austin Coxhead, AA class shooter from Lancashire was crowned champion with an incredible score of 100/299, to become his fourth sponsored DTL win.
With three shooters tying on a score of 100/298, it made for an exciting shoot-off. Curtis Wooley, G. McCoy and Jim Doherty had to battle it out for the titles of runner-up, third place and winner of AA class. Coming out victorious was Curtis Wooley taking home the title of runner-up, followed by G. McCoy in third place and Jim Doherty as the winner of AA class.
The fallout from storm Hector made conditions challenging for the 222 competitors taking part in The Eley Hawk Sponsored DTL competition. With the wind occasionally gusting, shooters were tested throughout the day.
Congratulations go to the class and category winners; Paul Davies in A class with a score of 99/294, Elliott Cutter in B class with 99/294, Matthew Vale in C class with 95/279, Bernadette Quinn ladies winner with 99/293, Timothy McCauley junior winner with 100/293, Norrie Scott veteran winner with 99/294 and Jessica Byard colts winner with 91/266.
We look forward to seeing all the competitors again over the forthcoming weekend for the Dougall Memorial on Saturday, which is now in its 122nd year and English Open on the Sunday.
Many thanks go to our sponsors Eley Hawk, who have made a financial contribution and donated 12,000 cartridges for the prize winners over the course of the weekend. Perazzi who have also made a financial contribution and donated watches, plus Laporate for their financial support. Not forgetting to mention the team at Bywell Shooting Ground for hosting the fantastic DTL weekend.
To view the results from the Eley Hawk Sponsored DTL, click here.