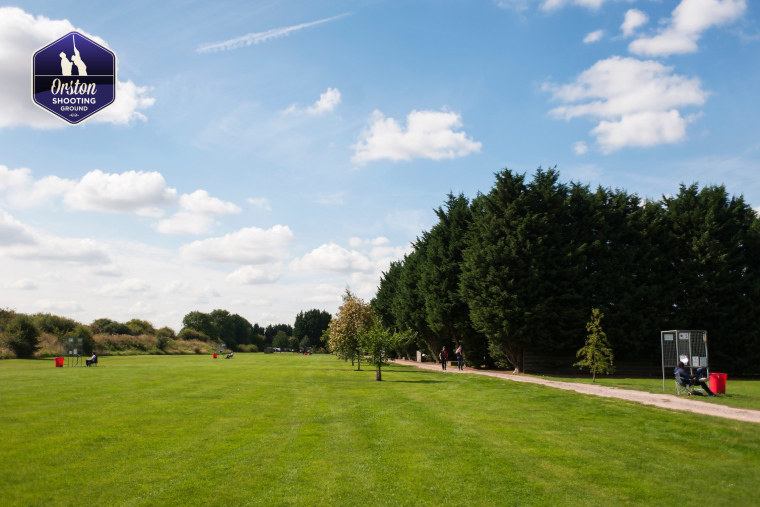 Article
Premier League 2019
Only a couple of days to the fifth leg and the halfway point in the 2019 Premier League series is fast approaching at Orston Shooting Ground on Sunday 19th May and will be reported on here after the event.
In the meantime, the fourth leg of the 2019 Premier League series took place at Westfield Shooting Ground on Sunday 28th April and once again saw some fantastic scores being recorded.
Storm Hannah seemed to have thankfully blown herself out to leave cool, breezy conditions and Martin Myers put in a huge 98 ex 100 to take the High Gun honours one ahead of Brett Hand on 97 ex 100 and a 3 way tie on 96 ex 100 between Chris Childerhouse, Jez Towell & Adrian Parkin-Coates.
From a League perspective, Southdown's Chris Childerhouse tied with A Class shooters Kevin Warner from Team Orston and Neil Lockton from Team Owls Lodge all on 96 with their A Class handicaps applied just one in-front of A Class Southdown shooter Neil Gaff and B Class Owls Lodge shooter Janet Galland both on 95 with their respective handicaps applied so well done to all.
Team Owls Lodge secured the highest top ten total with 887 ex 1,000 just 6 ahead of Team Southdown so many congratulations to them
To see the scores so far please click here
Team registrations are open until last entry at the Orston SG fixture on the 19th May. To be eligible for a share of the fantastic series prize fund from our generous sponsors Browning, Promatic, Gamebore, & Sunglassses for Sport you must register for a team and shoot a minimum of 5 of the remaining 6 fixtures. For full details and to register for your Premier League Team please Click Here or click on your preferred team below: